Here's a pinup I colored over the weekend.
Man, I love being here on GZ, but at the same time I hate it.
I get the feeling that no matter what I do, somebody else has already done it, and better.
Anyway, I really tried to do something new here, using a more "painterly" style for some of the characters to add texture- most notably Hellboy, and Batman's grey. For the 2 foremost characters (the elf-dude and the pig) I used a very cartoony, sharp-edged cuts style. For Abbey Chase and Wolverine, I just went with standard cut 'n grad.
I had a blast with the background, making it look like a beat-up old sketchbook cover. ( I believe that's what the pic is for, actually.)
*EDIT* OK, Dave, I updated the pic with your suggestions. Thanks again!
So here's the pinup: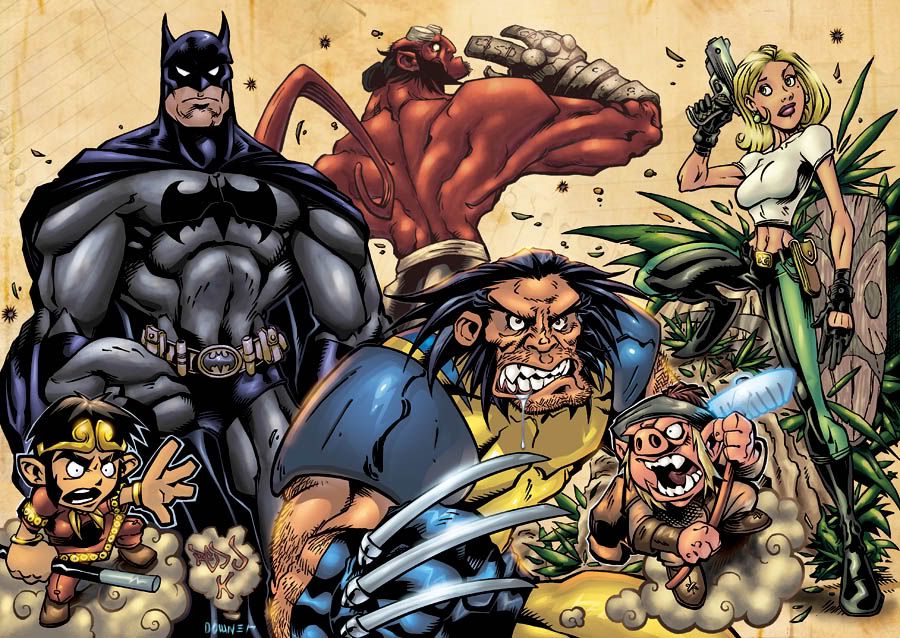 Pencils by Jon Sommariva, inks by Jorge Rodrigo, colors by Steve Downer.
Here's some detail shots, too: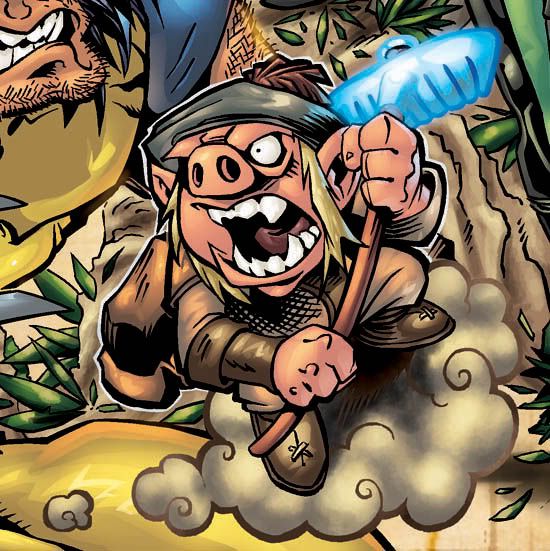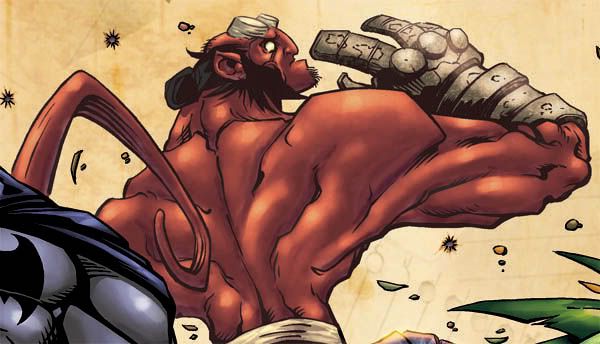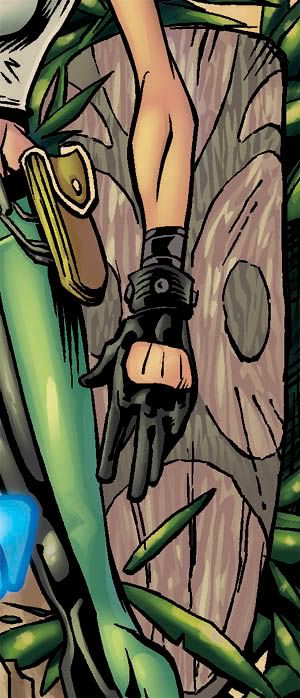 Crit n' comment, please!