1. Vancouver at the airport- Grey and rainy. A good day to leave!
2. Arrival at the Paradisus Riviera resort hotel with GF and my parents (parents flew separately from Winnipeg.)
3. The lounge at the resort. I loved the roofing at the Paradisus.
4. Yellow bird in a tree (tree name to follow)
5. The tree
6. neat bird
7. We visited a sink hole that Mayan villagers had carved steps into. These sink holes are found all over the Yucatan peninsula.
8. The vines that cascaded down from the mouth of the sink hole to the water below.
9. Next 4 photos: Birds living in the ceiling of the sink hole. Very small, 2 inches long, tops.
10.
11.
12.
13. Sink hole from water level.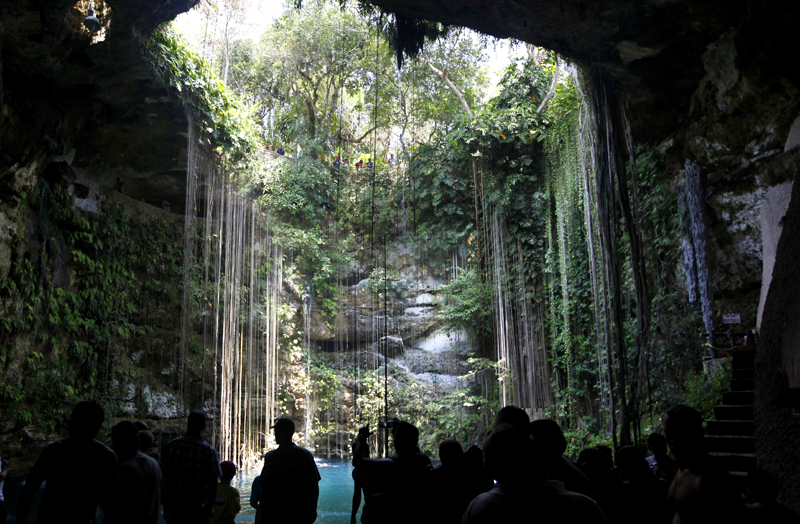 *will edit with more info as it is available.